"As a defense against the Witch-doctory of Hegel, who claimed universal omniscience, the scientist was offered the combined neo-mystic Witch-doctory and Attila-ism of the Logical Positivists. They assured him that such concepts as metaphysics or existence or reality or thing or matter or mind are meaningless—let the mystics care whether they exist or not, a scientist does not have to know it; the task of theoretical science is the manipulation of symbols, and scientists are the special elite whose symbols have the magic power of making reality conform to their will ("matter is that which fits mathematical equations"). Knowledge, they said, consists, not of facts, but of words, words unrelated to objects, words of an arbitrary social convention, as an irreducible primary; thus knowledge is merely a matter of manipulating language. The job of scientists, they said, is not the study of reality, but the creation of arbitrary constructs by means of arbitrary sounds, and any construct is as valid as another, since the criterion of validity is only "convenience" and the definition of science is "that which the scientists do." But this omnipotent power, surpassing the dreams of ancient numerologists or of medieval alchemists, was granted to the scientist by philosophical Attila-ism on two conditions: a. that he never claim certainty for his knowledge, since certainty is unknown to man, and that he claim, instead, "percentages of probability," not troubling himself with such questions as how one calculates percentages of the unknowable; b. that he claim as absolute knowledge the proposition that all values lie outside the sphere of science, that reason is impotent to deal with morality, that moral values are a matter of subjective choice, dictated by one's feelings, not one's mind."
—
Ayn Rand (via the-capitalist)
this is a complete butchering of logical positivism, a misunderstanding of Godels Incompleteness Theorem and a straw man but okay. Logical Positivism eventually was proven invalid by Quine, but not for the reasons Rand lists.
(via logicallypositive)
To quote my roommate:
Quine??
QUINE???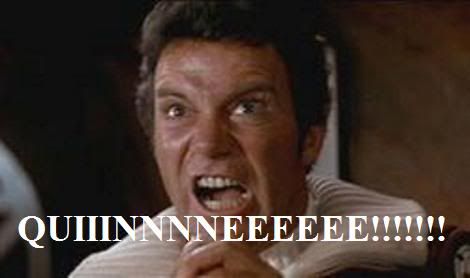 (via yung-lysenko-deactivated2014040)